Marlene Garcia, Esq.
Marlene is the founder and owner of Sanchez Law Group LLC. Marlene is well versed in a wide variety of immigration matters, criminal matters, traffic matters, and civil matters.  She is licensed to practice law in New York and New Jersey. She is a member of the New York State Bar Association, New York City Bar Association, and Federal Bar Association.
Marlene received her Bachelor's degree from St. John's University whereby she majored in Legal Studies with a minor in Philosophy. She graduated Cum Lade. Marlene later received her Juris Doctor from Maurice A. Deane School of Law at Hofstra University. She was distinguished member of the American College of Trust and Estate Counsel (ACTEC) law school journal and participated in the MetroLALSA Latin American Law Student Association. While in law school, Marlene worked at several firms in Midtown New York City and in Brooklyn, NY in the practice areas of immigration law, criminal law, housing law, torts law, family law, and other civil matters.
She also participated in the Hofstra Asylum Clinic whereby she represented clients with complex legal issues before U.S. Citizenship and Immigration Services (USCIS) and obtained asylum for her clients. Marlene also participated in the Federal Tax Clinic whereby she represented clients before the Internal Revenue Service (IRS). While at Hofstra law school, Marlene received the Kenneth G. Standard Diversity Scholarship. She was placed to work with PepsiCo, a Fortune 500 Company, in their Tax Planning Department. Marlene's diverse background and experience makes her a force to be reckoned with.
After graduating law school, Marlene focused her practice in immigration, criminal, traffic, and civil matters, because she realized these are the areas where immigrants are most vulnerable. Marlene has practiced in Immigration Courts across the United States including New York, New Jersey, Philadelphia, Connecticut, Arizona, and Texas. She has submitted briefs before the Board of Immigration Appeals (BIA) and assisted in Circuit Court Appeal matters in the Second Circuit Court of Appeals. Marlene has practiced in several private firms and probono firms both in New York and in New Jersey. Marlene's aptitude, drive, passion, and zealous representation for her clients helped her grow in her legal career at a very fast pace.
Prior to founding Sanchez Law Group LLC., Marlene was the Managing Attorney of a law firm in New Jersey. Marlene managed a team of about twenty five (25) individuals, and oversaw about 2,000 cases. The cases varied in different areas of the law with a primary focus on immigration law, criminal law, and uncontested divorce matters.
Today, Marlene wishes to continue to succeed in the profession by serving the immigrant community with zealous advocacy, professionalism, and innovative case strategy. Marlene's main focus is to make her clients the main focus so that she can provide quality representation in a profession where many clients feel intimidated by the court system or have been defrauded by prior legal representatives. Marlene believes there are two types of lawyers; those who practice the profession, and those who have a calling to serve in the practice. Marlene believes this is her calling and she wants to help the community with her unique skills.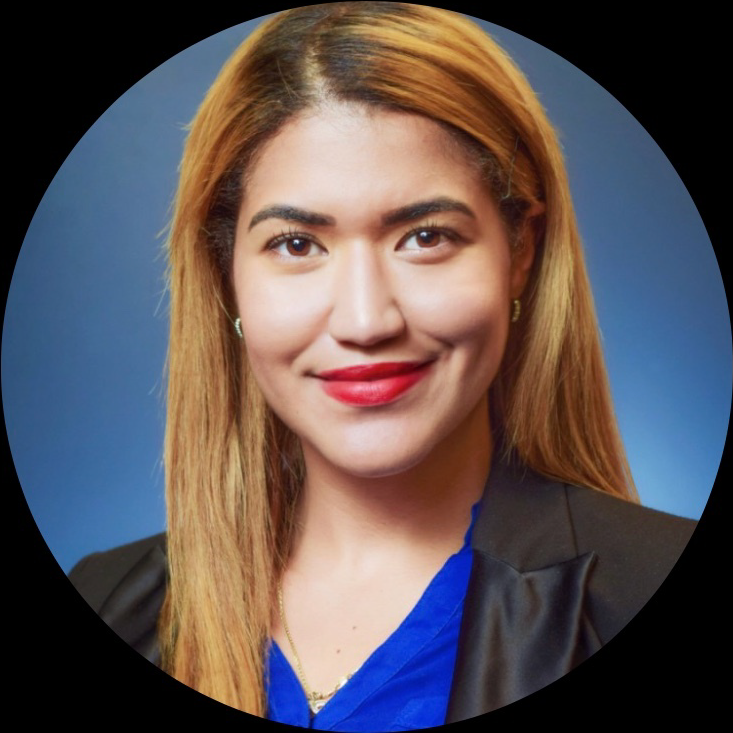 Book an in person or virtual consultation
HOFSTRA SCHOOL OF LAW
Juris Doctor, 2017
ST, JOHN'S UNIVERSITY
B.S., 2013, Legal Studies, and Minor: Philosophy
Cum Lade
Activities & Affiliations
New York City Bar Association, Member

New York State Bar Association, Member

Federal Bar Association
Bar Admissions